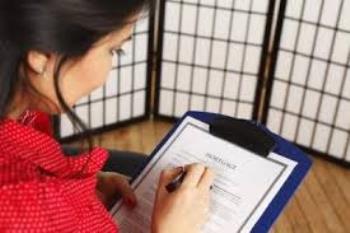 The same advice applies to selecting your lawyer as to your real estate agent. Competitive fees, excellent service, knowledgeable, approachable and, in a word, VALUE...make sure that you get the right combination of price and service.
It's not a bad idea to involve your lawyer before you sign the Offer, which becomes the legal Agreement of Purchase and Sale once signed by both the buyer and seller. If you wish, have your lawyer read the document carefully and review it with you. Once signed and accepted, your lawyer will order a series of searches from various municipal offices. This is to ensure that the vendors have not been sued and that they have paid all of their realty taxes, hydro, water and gas bills; and that there will be no old mortgages or liens on the property once you become the owner.
Your lawyer will also draft a series of closing documents, and will review the closing documents drafted by the lawyer for the vendor, since both lawyers participate in this process.
Your bank and lawyer will co-ordinate and draft the appropriate documents. Your lawyer will notify the property tax offices as well as the utility offices that you will be the new owner as of the closing day.
A few days before closing, you will visit your lawyer's office to sign the closing documents. Then you bring a certified cheque for the balance of the closing funds, because the lawyer pays the relevant parties on your behalf (land transfer to the government, balance owing to the vendor etc.) Part of that amount covers the lawyer's fee and the disbursements incurred. The lawyer obtains the mortgage funds directly from the lending institution.