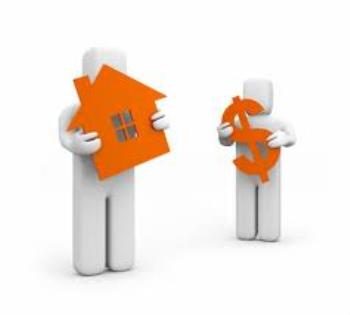 Making the right choice when it comes to purchasing a home is a matter of good planning, not good luck. No one person can be expected to know everything, so it's important to surround yourself with qualified professional assistance throughout the process.
The first step is to review your current expenses thoroughly. Find out how much added expense will be incurred in taking on a mortgage. Before you embark on your housing search, it's a good idea to get a pre-approved mortgage, especially if you're a first time buyer.
A pre-approved mortgage lets you know how much money you qualify for, so when you're looking at houses, you will know what you can afford and can shop in comfort. When you sit down with your lender or his agent to pre-qualify, it's a good idea to review all your questions at that time.
To determine affordability, your mortgage agent will look at your Gross Debt Service Ratio (GDS) and your Total Debt Service Ratio (TDS). The GDS ratio is based on what you can afford to pay each month and it includes mortgage payments, taxes and heating. Our maximum GDS ratio is 32%.
Agents also help you estimate the carrying cost with the Total Debt Service Ratio. The maximum TDS ratio is 37 per cent (40 per cent if it's CMHC) and this includes items covered under GDS plus all other financing obligations.
If these are near the maximums, your mortgage agent will help you do a complete budget analysis based on net income looking at current and projected budgets to determine what you can actually afford and what size of mortgage payment is realistic.
This pre-qualifying stage is also the time to find out about the differences between conventional mortgages and high ratio insured mortgages. Ask about assistance for first time homebuyers such as the five per cent down payment allowed under the ``First Home Loan Insurance Program`` sponsored by the Canada Mortgage and Housing Corporation (CMHC) and the federal government's ``RSP Homebuyer's Plan`` letting you use funds from your RSP to purchase a home.
Treat your pre-qualification meeting with your mortgage agent as a fact-finding mission to go over closing costs, too, such as land transfer taxes, legal fees and other disbursements. And let's not forget that if you buy a new home from a builder, you will pay the seven per cent GST on its purchase price. A good rule of thumb is to budget about three per cent of the purchase price for closing costs.
Before you're automatically pre-qualified, your mortgage agent will need to run a credit bureau report and receive written confirmation of income and how much you plan to put down on your purchase.
Once you're pre-qualified, the interest rate at which you pre-qualify is frozen for 60 to 90 days from the time of your application. If rates drop below what you pre-qualified for, you'll get the lower rate and if they rise, you're covered. Just because you pre-qualified for a mortgage at a certain financial institution, you're by no means obligated to obtain your mortgage through that particular bank.