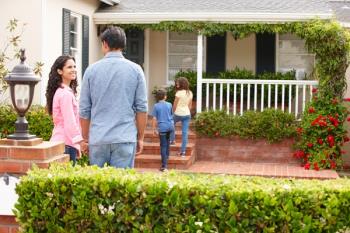 buy viagra online cheap
viagra pills
archive.2y.net
buy viagra over the counter
How do I prepare to buy a home?
The more prepared you are as you start looking for a new home, the easier and more enjoyable the process will be. Here is a step-by-step plan that takes you through all the essential elements of buying a home.

1.Decide your needs
What features do I want in a home? What features do I need in a home?
Looking for a new home can seem overwhelming at first. There are so many things to think about, so many choices, and often not enough time.
A small investment of time and effort right at the start can pay tremendous dividends. Take the time to organize your thoughts and think seriously about what sort of home you want before you start looking. It will simplify the process, save you time, and help lead you to the right home for you.
Make sure that you talk to a Realtor before you start your search to help you get organized, answer your questions, and also to raise important questions to ask yourself, such as:
Where do I want to live? (community/general area)
How much should I expect to spend on purchasing a home?
Are schools a factor?
Do I want an older home or a new one?
What style of home do I prefer? (ranch, colonial, split-level, multi-level, town home, condominium, multi-family, bungalow, other)
How much renovation and remodelling am I willing to do?
Is being close to public transportation important?
Do I have special physical requirements, such as wheel chair access?
Do I have pets to consider?
What sort of lot would I like? (small yard, large yard, fenced, garage, patio/deck, other buildings)
How many bedrooms do I need? How many would I like to have?
How many bathrooms do I need? How many would I like to have?
How big a house do I want? How many rooms? How many square feet?
What features are important? (air conditioning, carpeting, ceramic tile floors, hardwood floors, eat-in kitchen, separate dining room, formal living room, family room, den, library, basement, separate laundry room, fireplace, workshop, other)
2.Select a Realtor

Good Realtors save you time and money. They know your community, they know what is important when buying and selling a home, and they know all the intricacies of the process, from finding a home, to negotiating a price, to closing a deal.
Your Realtor should help you:
Screen the available homes in your neighbourhood to make sure that the houses you look at fit your budget and your requirements
Give you important information on local real estate values, taxes, utility costs, services, and amenities
Guide you through the viewing process showing you features you may not have noticed and problems you may not have spotted
Advise you about your legal and financial options
Recommend expert help when needed, such as home appraisal, home inspection, and contracting services
Manage your offers and counter-offers, and use his or her skills and experience as a negotiator to make sure you get the best deal possible
3. Get your finances in place

There is nothing more frustrating than falling in love with a home only to discover that it is more expensive than you can afford.
To avoid disappointment (and a lot of wasted time and effort) make sure that your finances are in place as soon as possible.
Start by pre-qualifying for a mortgage. Based on your income, your expenses, and your debt, your financial institution will help you determine how much you can afford, and how big a loan you can get.
Certainly your bank will be more than willing to help you, but you are not limited to just your bank. Mortgages are available through a number of financial institutions. It is always wise to shop around for competitive rates and options.
Use our Mortgage Affordability Estimator to determine how much you can comfortably afford for your home or the family income you require to qualify for a mortgage.