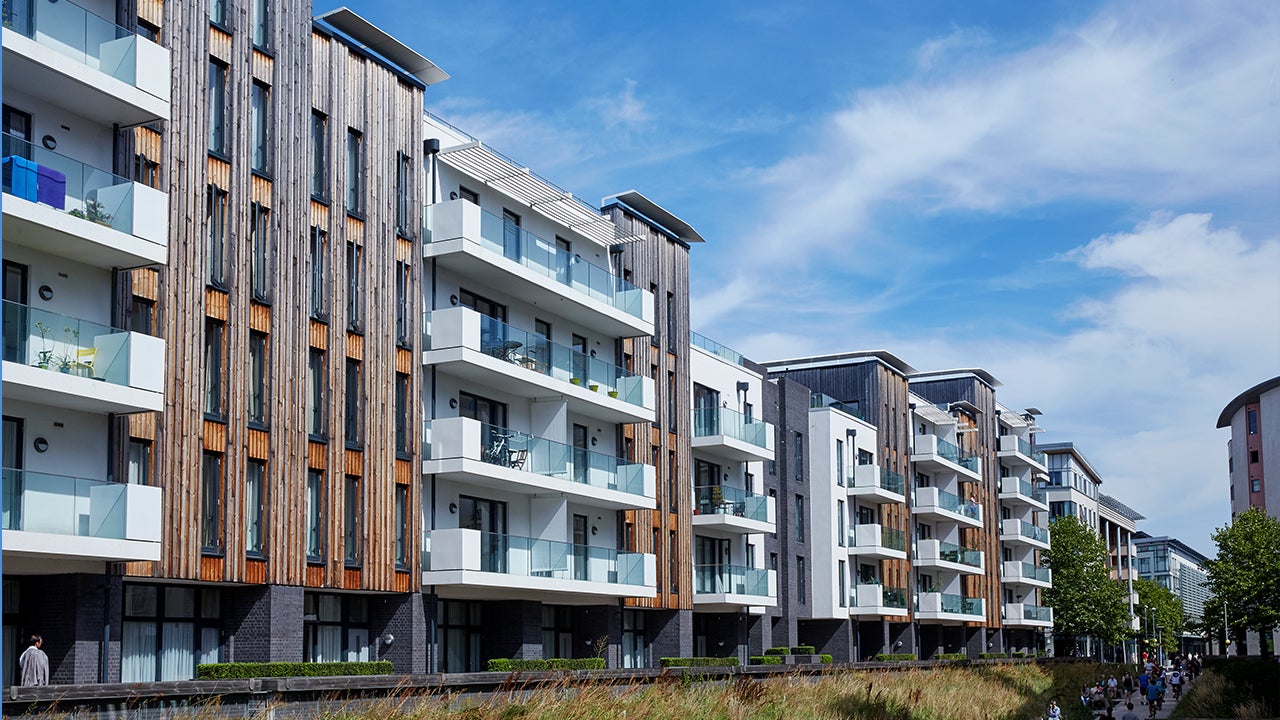 For some people, a condominium lifestyle is the only way to live—no lawn maintenance, access to a pool and tennis court, and extra security features you might not have in a single-family home. Other people simply can't breathe in a condo because their neighbours are too close for comfort. Consider the pros and cons and your specific needs and desires before deciding on whether to buy a condo or a house.
Because of all of the advantages of home ownership in comparison to renting, many of you will soon be reaching a point where you want to buy a home. However, you may not be sure whether you should actually buy a house or if you should look into buying a condo instead. This is especially true for younger home buyers who might want the benefits of living in a more communal situation that a condo environment provides.

Should you join the condo club or go for a more traditional home ownership?
A condo is probably the right choice for you if:
You don't have a lot of money to spend but still want to invest in home ownership.
You are interested in being part of a small community living in the same complex.
You are comfortable living in close proximity to your neighbours.
You are a single individual or a couple that is looking for a small home rather than a large property.
You don't mind having certain aspects of your home ownership regulated by a committee (a home owner's association made up of some of the tenants who own the condos).
You live in an urban area where condos are common (such as Toronto or Vancouver).
You run a busy lifestyle and prefer to enjoy amenities like a pool or a shaded grounds area but aren't able to maintain such amenities yourself either because of the time that it takes or the cost.

A house is more likely to be a better choice for you if:
You have (or plan to have) a large family.
You are a very private person who does not like living close to your neighbours or having your home choices regulated by an association.
You are investing in home ownership primarily for the purpose of resale of the home in the future (since property values are usually higher than condo values).
You are seeking to purchase a large home and/or you need outdoor areas for things like large pets.
You enjoy maintaining your own yard or garden.
You live in a rural area or in a location where there are not many condos on the market.
Although there are always exceptions, condo purchases are usually best for single individuals who have neither the money to invest in a house nor the time to maintain the upkeep of a house. These tend to be young people who don't mind apartment-style living in close quarters with their neighbours, who are comfortable having some regulation by the home owner's association and who enjoy sharing common areas with others. Often, condo buyers are first-time home buyers. If, in contrast, you are an older adult who has (or may soon have) a family and would like the freedom and privacy of a home with its own property, then a house is probably the right choice for you.
Regardless of whether you buy a house or a condo, it's important to do your homework and consider the future of the neighbourhood you're buying into. The old saying of "location, location, location" remains true for both. Each is a significant investment, and you need to find a safe and vibrant neighbourhood capable of nurturing your investment into the future.