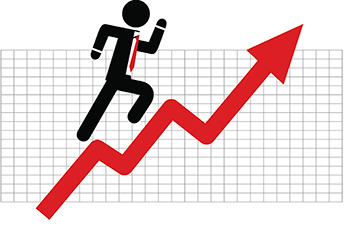 The cumulative gain since the February trough is 16.6% and rising. This further tightened demand-supply conditions at the national level with the sales-to-new listings ratio (0.60 in September) at the threshold of a sellers' market.
The drop in mortgage rates this year along with still-solid job prospects and strong population growth are setting the stage for the housing market rebound to continue into next year.
Ontario - strong year-over-year sales growth
Toronto, 03 October 2019 -- Toronto Real Estate Board President Michael Collins announced that Greater Toronto Area REALTORS® reported 7,825 sales through TREB's MLS® System in September 2019. This result represented strong year-over-year sales growth of 22% compared to 6,414 sales reported in September 2018. It is important to note, however, that sales remain well-below the record September 2016 peak of more than 9,800 sales.
On a preliminary seasonally adjusted basis, the September 2019 sales level remained in virtually the same as the August 2019 result.
The supply of listings continued to be a concern in September 2019, with new listings down by 1.9% year-over-year to 15,611. We have experienced multiple months this year wherein the annual rate of sales growth outpaced the annual rate of new listings growth, resulting in the overall number of active listings at month-end being well-below last year's levels. This speaks to tightening market conditions and an accelerating annual rate of price growth.
The annual rate of price growth in September reached the highest point so far in 2019. The MLS® Home Price Index (HPI) Composite Benchmark was up by 5.2% on a year-over-year basis in September. The average selling price for all home types combined was up by a similar annual rate of 5.8% to $843,115.
On a preliminary seasonally adjusted basis, the September 2019 average selling price was up by 1.2% compared to August 2019.
Ottawa - Fall Market Springs Forward
Ottawa, October 3, 2019, Members of the Ottawa Real Estate Board sold 1,549 residential properties in September through the Board's Multiple Listing Service® System, compared with 1,386 in September 2018, an increase of 11.8%. September's sales included 1,113 in the residential-property class, up 6.9% from a year ago, and 436 in the condominium-property category, an increase of 26.4% from September 2018. The five-year average for September unit sales is 1,385.
"Despite a challenging year of historically low inventory, September's sales continue to be extremely strong, the likes of which we haven't seen in the past 15 years," acknowledges Dwight Delahunt, President of the Ottawa Real Estate Board. "It's quite amazing, with the limited supply, that the market is still moving well with purchasers finding properties that meet their requirements," he adds.
"Of course, in this kind of market where the process can be quite accelerated, you must be ready to make a decision quickly and be poised to act straightaway. That's why it's prudent to work with a REALTOR® — home sellers can expose their properties immediately, and buyers are able to have instant access to the latest listings posted to the MLS® System," Delahunt advises.
September's average sale price for a condominium-class property was $309,373, an increase of 9% from last year while the average sale price of a residential-class property was $487,438, an increase of 8% from a year ago. Year to date figures show an 8.4% and 8.1% increase in average sale prices for residential and condominiums respectively. *
"Now that condominium prices have recovered, we see condo sellers jumping back into the market to take advantage of that, and as a result, condo sales have been very robust and have again led the way in September's unit sales," Delahunt suggests.
The $350,000 to $499,999 price range was the most prevalent price point in the residential market, accounting for 43.5% of September's transactions while 28% of residential sales were in the $500,000 to $749,999 range. The most active price point in the condominium was $225,000-$349,999, accounting for 56% of the units sold.
"September to November typically tend to be busy listing and sales months; however, there is a federal election coming up, which normally brings a slowdown in the market. We haven't seen that transpire this year, which suggests that consumers are highly confident in our local economy and the Ottawa real estate market."
When asked to elaborate on the pressing issue of housing in the upcoming election, Delahunt states, "We are closely monitoring the platforms of all parties, and any proposals that address supply certainly have our support."
He continues, "Although Canada needs a broad-based national housing strategy which tackles the full range of housing issues, platforms that are getting it right understand that real estate is local, and policies must factor in regional differences."
In addition to residential sales, OREB Members assisted clients with renting 2,117 properties since the beginning of the year.
Albert - Shifting to stability
City of Calgary, October 1, 2019 – For the third consecutive month, sales activity improved over last year's figures, and year-over-year new listings and inventories eased. This trend will help support more stability in the housing market.
"Price declines have likely brought some buyers back into the market," said CREB® chief economist Ann-Marie Lurie, noting improvements in the market continue to be driven by homes priced below $500,000.
In the condominium apartment market, sales improved by 16% this month. This represents the segment's best September since 2015. Year-to-date growth in both the attached and apartment sector were enough to offset the modest decline in the detached sector resulting in year-to-date sales growth of nearly one% in the city.
Despite improving sales and reductions in inventory, the overall market remains oversupplied. This continues to weigh on prices.
"While housing demand is modestly improving, sales activity remains relatively weak," said Lurie. "The market is moving toward more stable conditions, but this is mostly related to supply adjustments in the city."
September inventory levels are still elevated at 6,889 units, but this figure represents a decline of 13% compared to last year. The months of supply in the Calgary market currently sits at five months. These conditions continue to favour the buyer, but not to the same degree seen at this time last year.
September's citywide unadjusted benchmark price of $424,900 is two% lower than last year's levels.

Britsh Columbia - Market Momentum Continues into the Fall
Vancouver, BC – October 15, 2019. The British Columbia Real Estate Association (BCREA) reports that a total of 6,938 residential unit sales were recorded by the Multiple Listing Service® (MLS®) in September, an increase of 24% from the same month last year. The average MLS® residential price in the province was $697,943, an increase of 2.1% from September 2018. Total sales dollar volume was $4.84 billion, a 26.5% increase from the same month last year.
"Markets across BC built on momentum from the summer," said BCREA Chief Economist Brendon Ogmundson. "While the year-over-year increase in provincial sales was quite strong, home sales in most areas are simply returning to historically average levels."
MLS® residential active listings in the province were up 4% from September 2018 to 39,117 units and were essentially flat compared to August on a seasonally adjusted basis. Overall market conditions remained in a balanced range with a sales-to-active listings ratio of about 18%.
Year-to-date, BC residential sales dollar volume was down 12.4% to $39.7 billion, compared with the same period in 2018. Residential unit sales were 8.9% lower at 57,773 units, while the average MLS® residential price was down 3.9% year-to-date at $687,530.